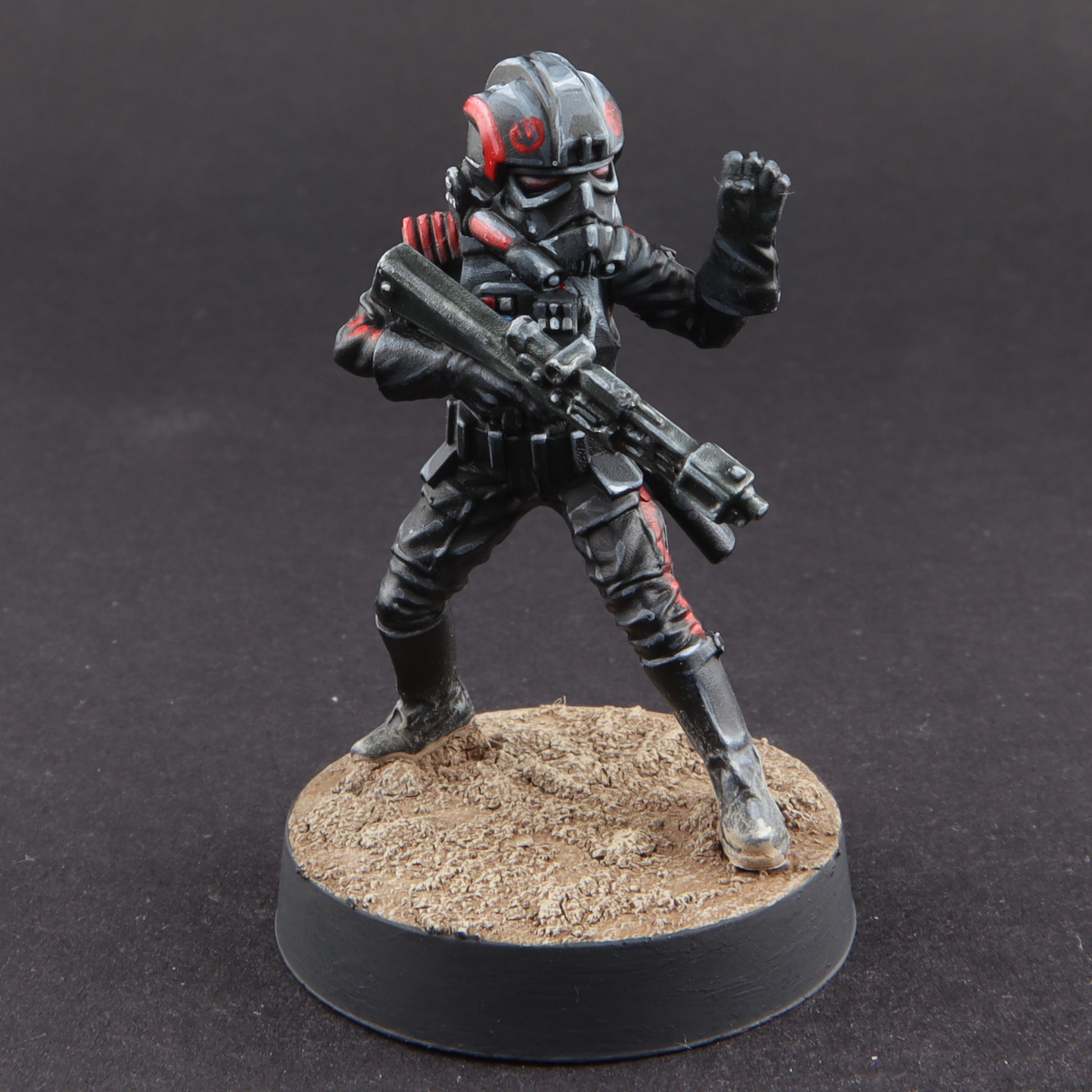 Iden Versio was a human female soldier who served in the military of the Galactic Empire. A TIE fighter pilot in the Imperial Starfighter Corps, Iden became Commander of Inferno Squad, an Imperial Special Forces commando unit assembled by her father, Admiral Garrick Versio, in response to the destruction of the Death Star. Along with Agents Gideon Hask, Del Meeko, and Seyn Marana, she infiltrated the Dreamers and successfully destroyed them, though Marana died in the mission. Inferno Squad would later go on to participate in and conduct special operations for the Empire in the Galactic Civil War, and, in 4 ABY, participated in the Battle of Endor, which saw the death of Emperor Palpatine and the destruction of the second Death Star, resulting in the fracturing of the Empire with the lack of a line of succession and broken chain of command.

from – Iden Versio | Wookieepedia | Fandom
Iden Versio – Leader of the Imperial Inferno Squad, known from the video game "Star Wars Battlefront 2".