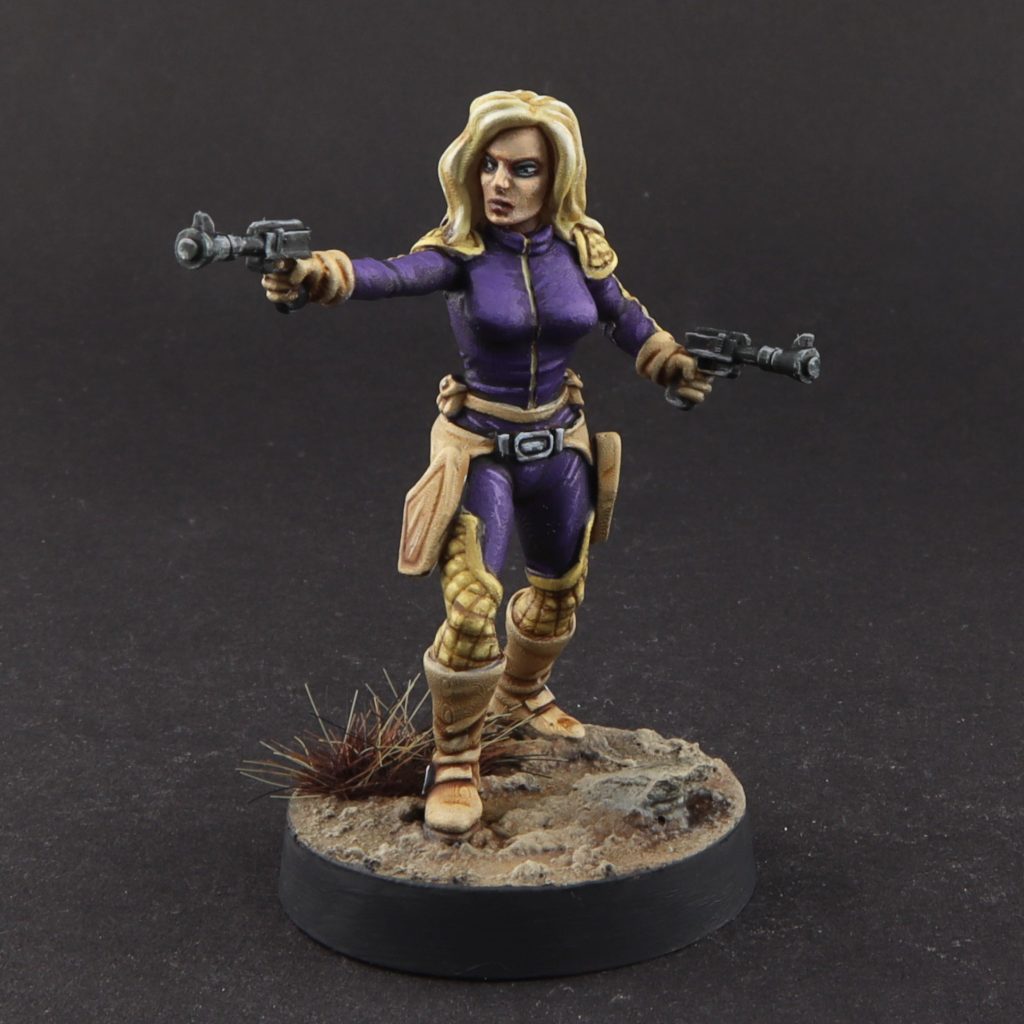 Guri was a Human replica droid, designed to be an almost perfect replica of a Human female, and the only one of her kind engineered as an assassin. She was created around 7 BBY by the Imperial researchers Simonelle and Massad Thrumble for Prince Xizor, head of the Black Sun crime syndicate. After being sold to Xizor for nine million credits, Guri served as his lieutenant and was one of the few individuals the necessarily paranoid crime lord believed he could trust.

from – Guri | Wookieepedia | Fandom
Guri by Anvil Rage Studios.