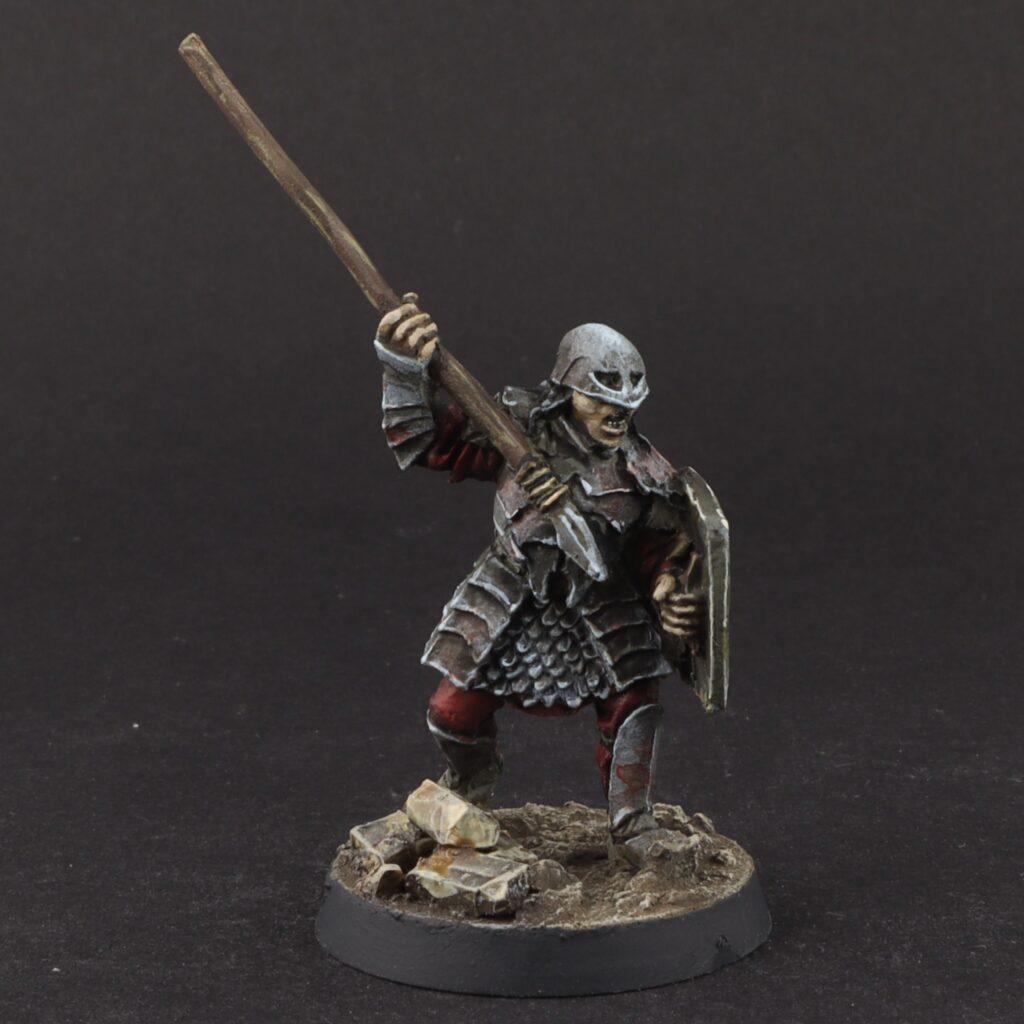 Morannon Orcs were the tougher Orcs that participated in some of the main battles of the late Third Age, such as the Battle of Osgiliath, the Siege of Gondor, and the Battle of the Black Gate.

from – Morannon Orcs | The One Wiki to Rule Them All | Fandom
A good old metal Morannon Orc for the Middle-earth™ Strategy Battle Game I had laying around for quite some time. Was about time to paint him. If you want to get the painting receipt I used, click here.