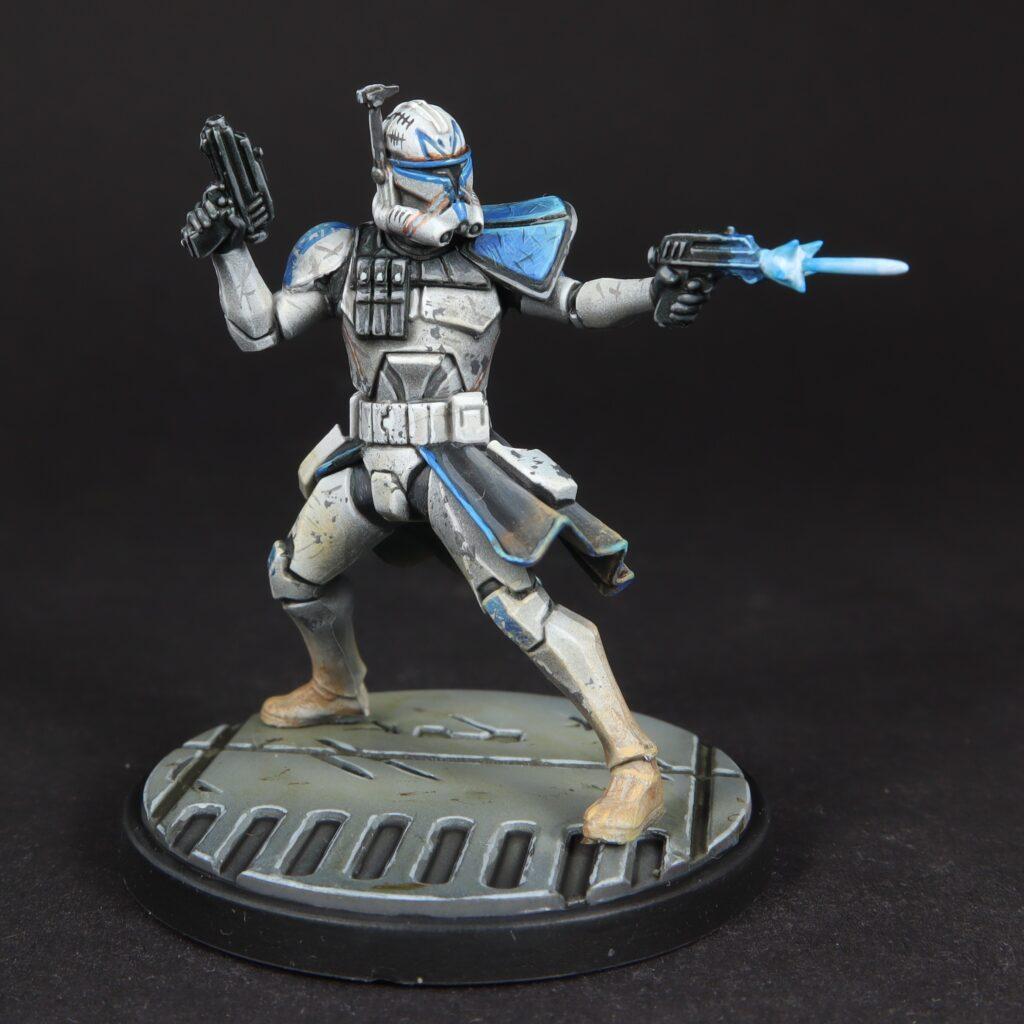 Rex once served the Republic on the frontlines during the Clone Wars, taking orders from Anakin Skywalker and Ahsoka Tano as first a captain and later a commander. He viewed military service as an honor, and his loyalty to the Republic and his Jedi Generals was absolute. But when Order 66 was executed, it was Ahsoka who helped to free Rex from the programming of his inhibitor chip. At the dawn of the Empire, Rex has escaped with his life but is considered killed-in-action in the eyes of the new regime. That allows him to operate in the shadows and help any clone brothers who remain separate from the Imperial ranks.

from – Clone Captain Rex | StarWars.com
Clone Captain Rex secondary unit for Star Wars Shatterpoint – 40mm scale.